My name is Lone. I am a 27 year old illustrator from Norway. I recently finished my Bachelor's degree in visual communication from the Faculty of Fine Arts, Music and Design (formerly Bergen Academy of Art and Design) at the University of Bergen. I make illustrations, comics and do ceramics. I also enjoy painting, printmaking and taking care of all my plants.
If you want to contact me, you can do so on: loneaadnekvam@gmail.com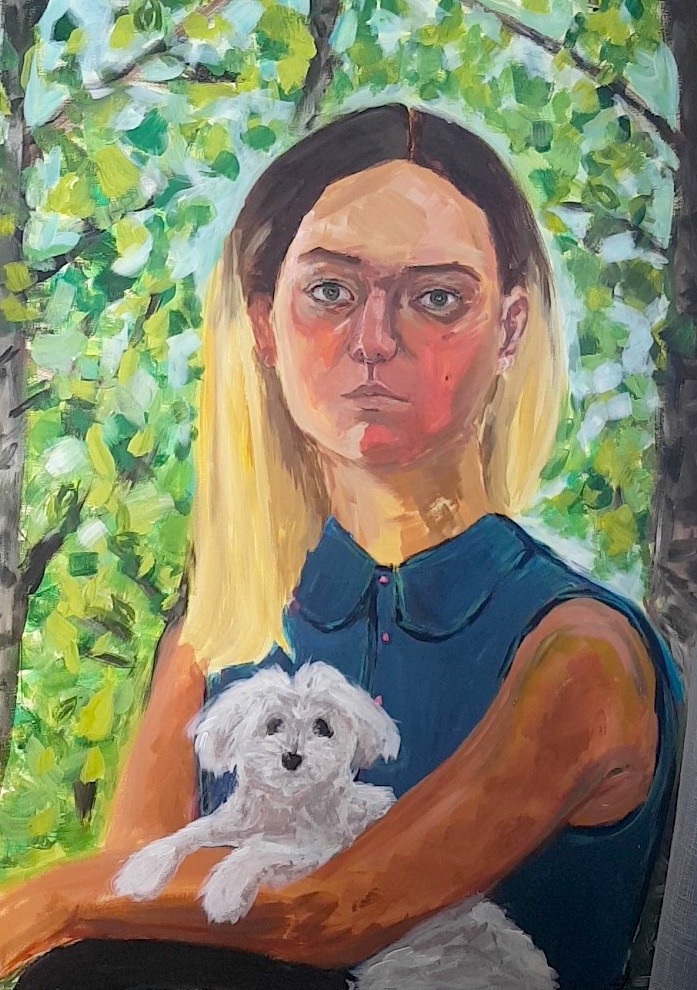 This is, as you can see, a very serious self portrait of me and my dog.