I am an illustrator from Norway, currently residing in Oslo, where I draw and work with kids. I finished my Bachelor's degree in visual communication from the Faculty of Fine Arts, Music and Design (formerly Bergen Academy of Art and Design) at the University of Bergen in 2018. I also have a bachelor's degree in English language and litterature, a year long course in art history and two years at Einar Granum Kunstfagskole.
I do editorial illustration and poster illustration, among other things.
To see more recent work, please visit my instagram.
If you want to contact me, you can email me at: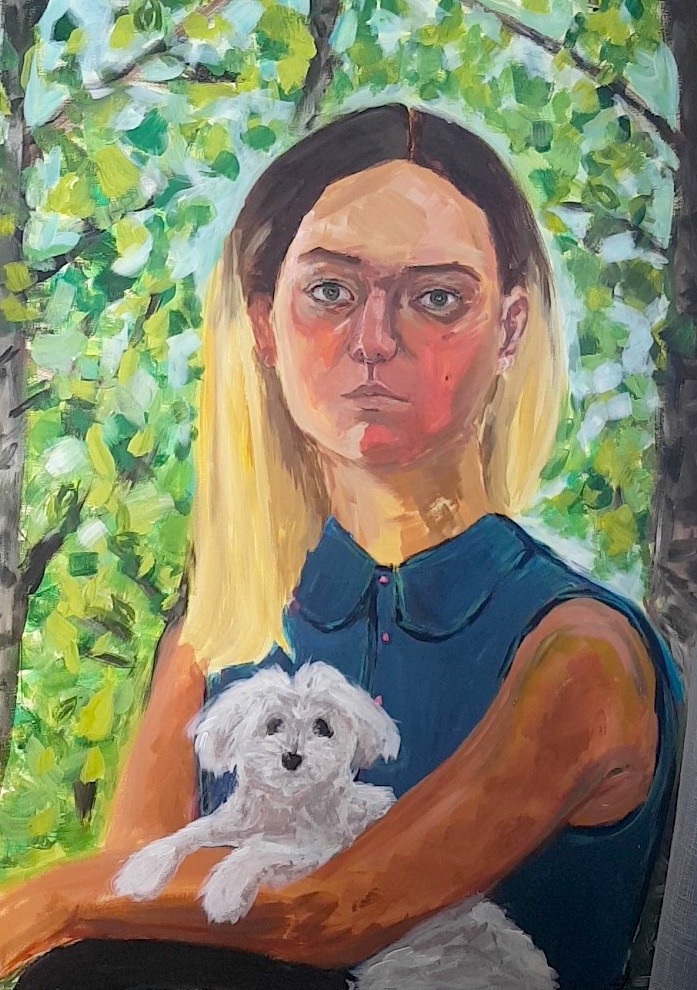 This is, as you can see, a very serious self portrait of me and my dog.